Pitstop in Purgatory
Thank you for 1000 downloads!!
---
Hiyo!
It hasn't even been a week, and yet here we are already!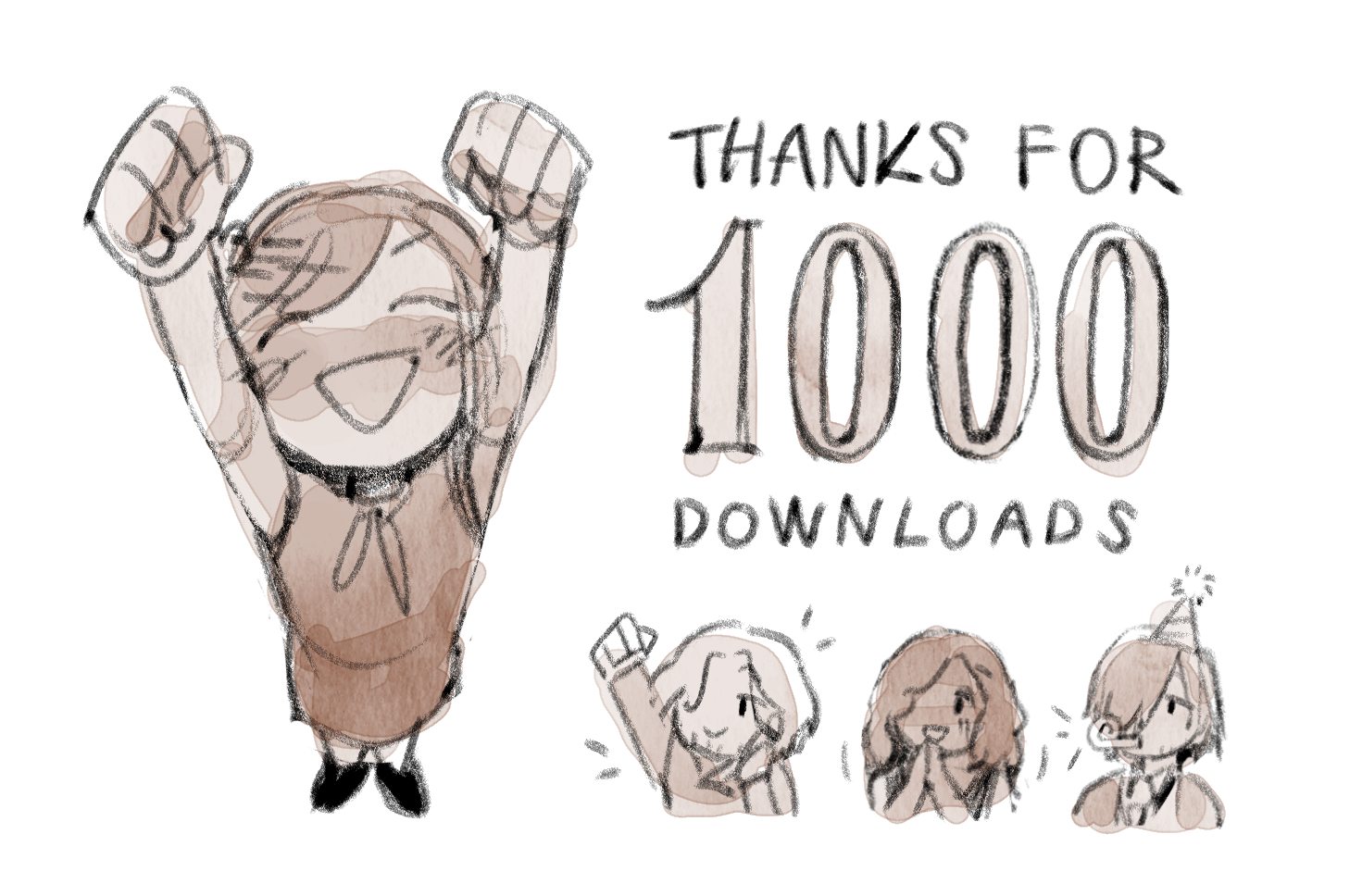 YOU'RE THE BEST!! :')
Comments
Log in with itch.io to leave a comment.
Wow, congratulations!!! I'm so happy for you!! It's great to finally see your games get the attention they deserve! ♡♡♡

Aww, thank you so much!! ;_; I'm happy that even a single person or two plays them so this is way beyond what I'd ever hoped for lol. <3 I appreciate you having my back since the very beginning!!