Pitstop in Purgatory
Heads up! The intro sale ends very soon!
---
Hi everyone!
Just giving you a quick heads up that if you want to get Pitstop in Purgatory for that sweet 10% off, now is the time!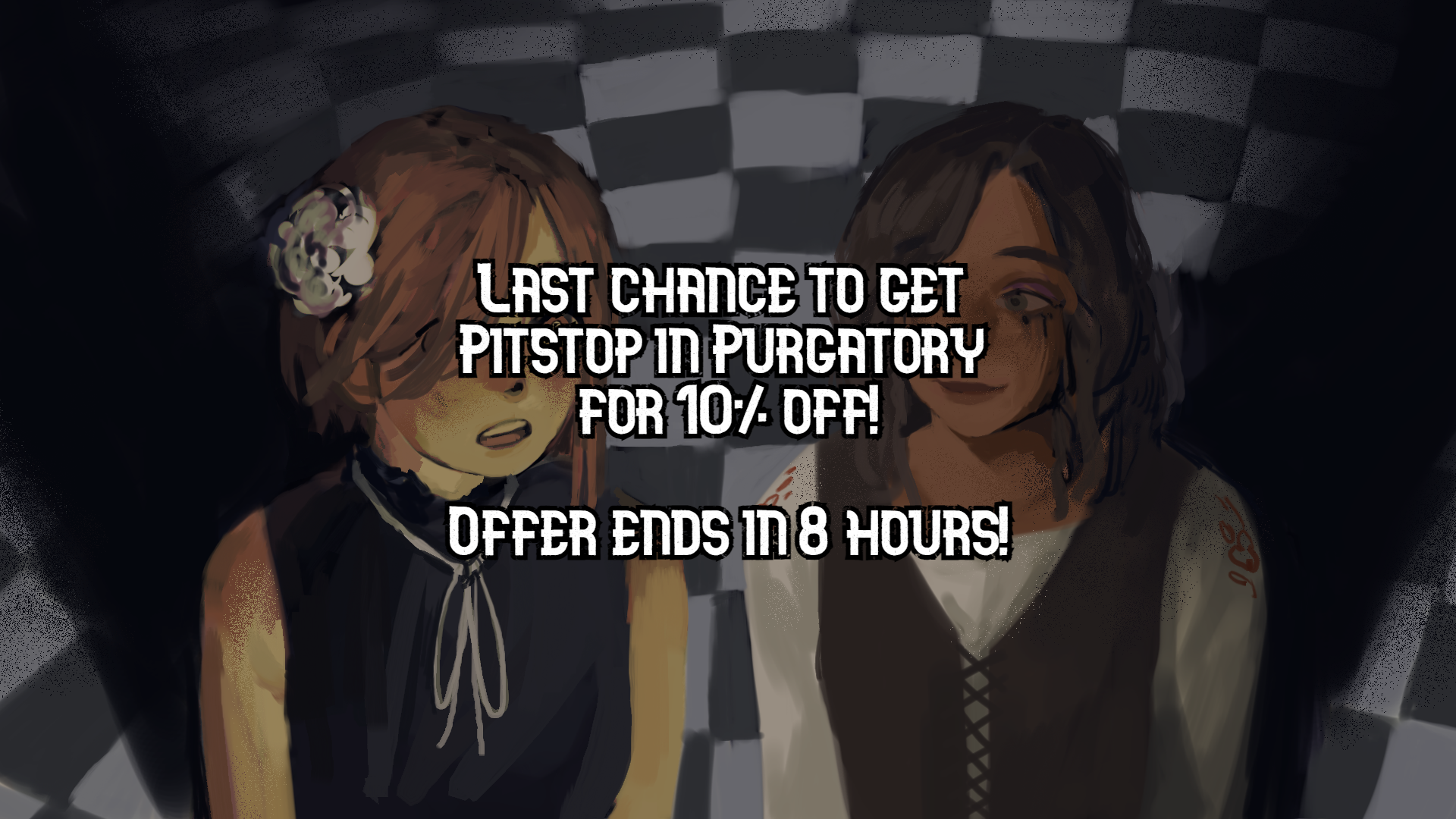 You can get it on Steam or right here on itch.io - also be sure to check out the Deluxe Edition!
Thank you for all the love and support! :D <3