Pitstop in Purgatory
We're now on PATREON + Free DLC out this Friday!
---
Hi everyone!
Today we're super excited to announce that we've launched our official Patreon!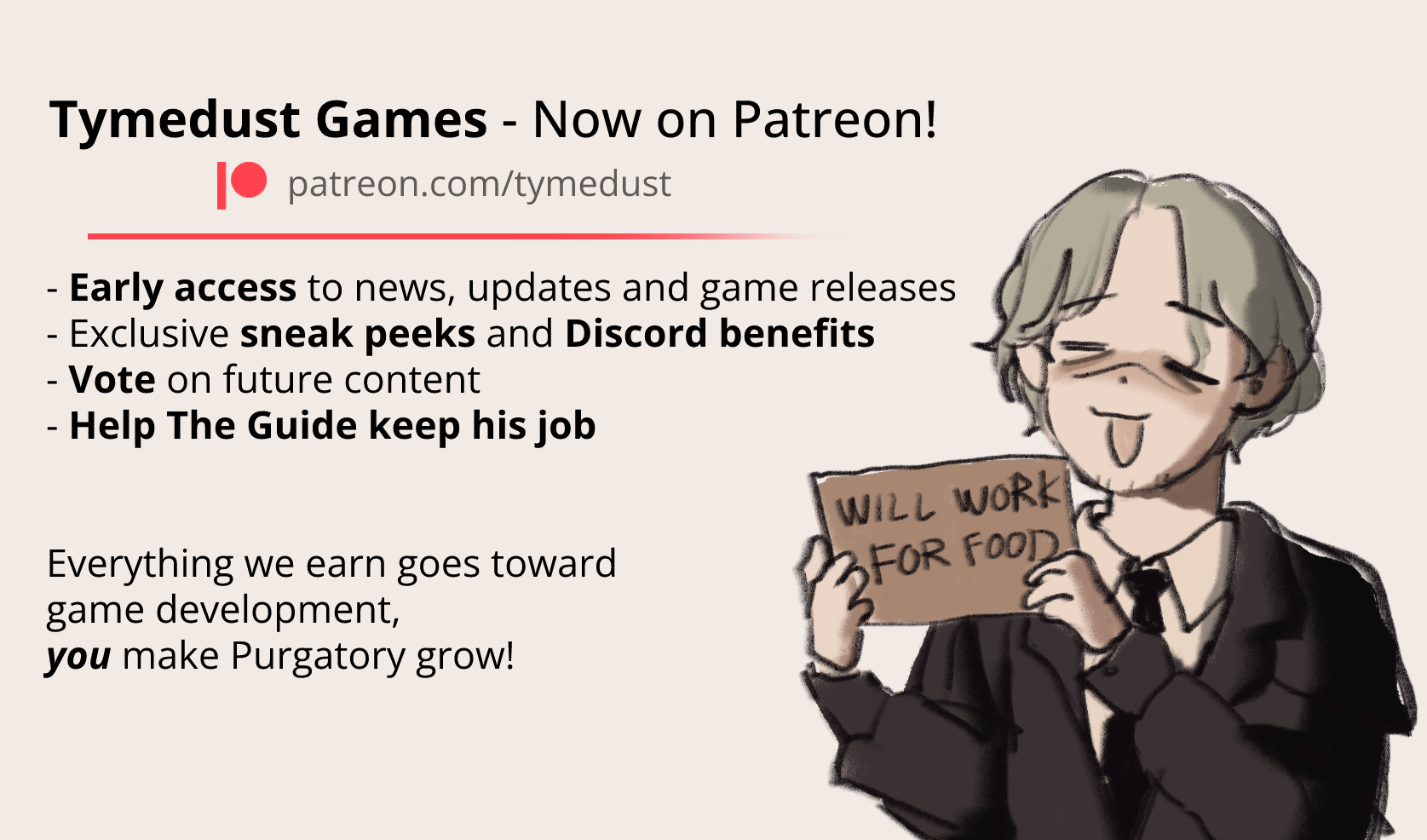 For as little as $1 a month, you can help support us while ensuring The Guide's job security!
(And there's cool rewards, too!)
Also, DLC hits this Friday! 15k+ new words, 100+ new voice lines and much more in version 1.4, which is free for everyone who already owns Pitstop in Purgatory.
Thank you everyone for your continued support, Purgatory would be nothing without you!
/Tymedust