Pitstop in Purgatory
Hi everyone!
It's time for a somewhat belated "year in review". I thought it'd be fun to compare my progress to last year's version of this. :)
So when 2021 ended, I had pretty recently started my game development journey (I downloaded Ren'Py in August of 2021 with absolutely no prior knowledge of programming or making games). When writing last year's entry, the only game available here was Meanwhile in Riva which was incomplete at the time and has since been canceled entirely. A shame in a way, of course, but I'm also thankful for everything I learned from working on it.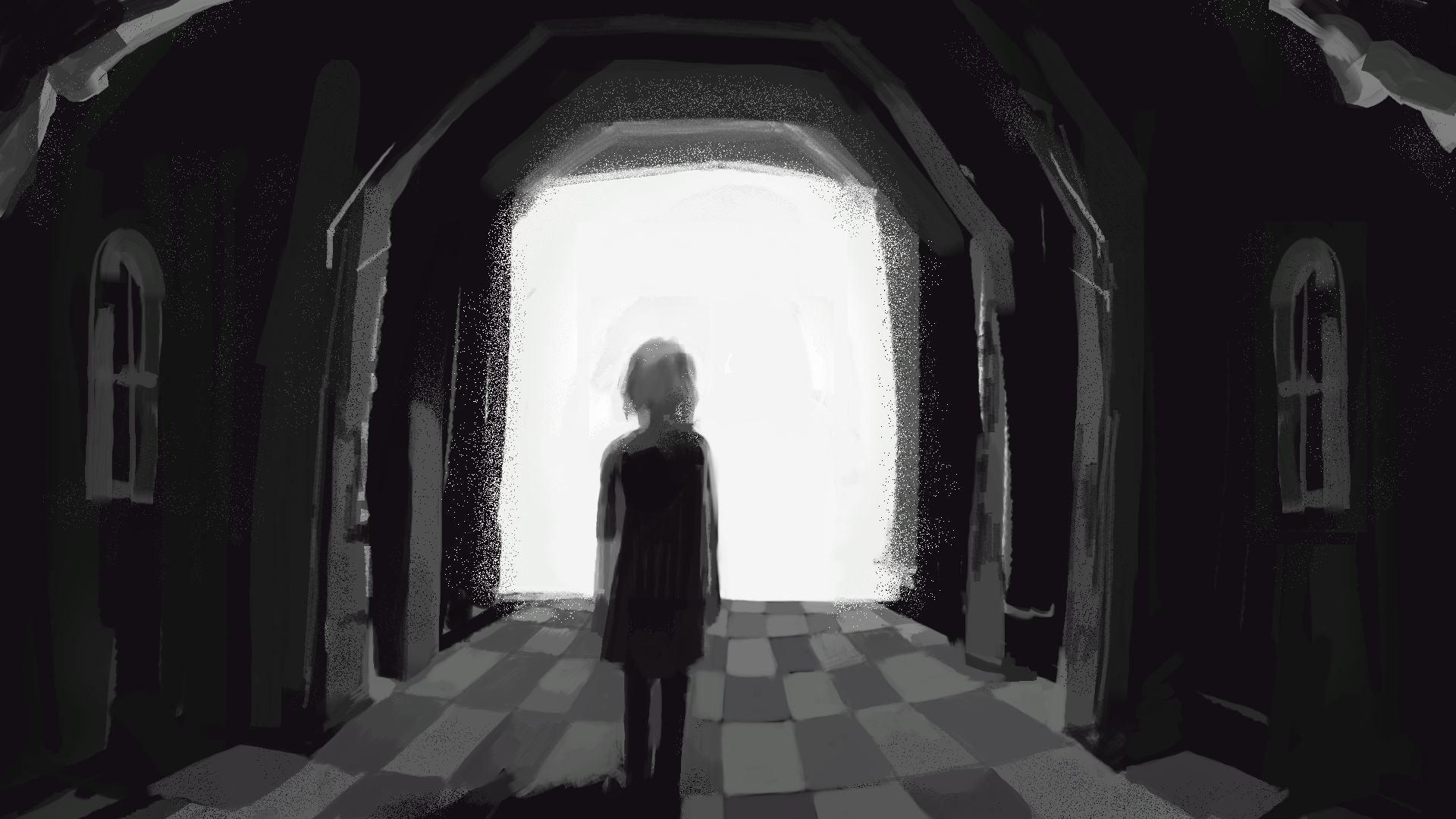 Since then, I've released 5 completed games, meaning that I actually finished 5 projects in one year. That's crazy! I'm very thankful for game jams as a medium since they've been able to give me proper deadlines to work with along with an audience for my strange ol' stories. :)
The released games were, in chronological order:
The Skirmish at Bender for Historically Accurate Game Jam 5 (January 2022)

A Day in the Life for NaNoRenO 2022 (March 2022)
Pitstop in Purgatory for Otome Jam 2022 (June 2022, and updated for SuNoFes September 2022 + Steam October 2022)
The Painting for O2A2 2022 (July 2022)
Ezrebeth (A Holiday Mindfudge) for Winter Visual Novel Jam 2022 (December 2022)
While some games were larger in scope than others, I'm still extremely proud of what me and my frequent collaborators (most notably Alcinus and Skolaztika) have managed to do together in this small frame of time. It was definitely a year of milestones, in that an official Discord and Wiki (special thanks to Helen for all her fantastic work on that) were also started, along with the Purgatoryverse, a shared universe for several Tymedust Games titles! Getting a game on Steam has been a dream since as long as I can remember, so that was also massive, along with receiving fanart and streamer attention for the first time.
Suffice to say, it's been a really fun and rewarding year. <3
Now then, time for a NUMBER COMPARISON!
Table time!!
| | | |
| --- | --- | --- |
| Statistic | 2021 Total | 2022 Total |
| Views | 518 | 32300+ |
| Plays/Downloads | 63 | 6283 |
| Ratings | 5 | 121 |
| Collection Adds | 17 | 2117 |
| Followers | 28 | 361 |
| Sales | 0 | 40 |
| Steam Wishlist Adds | N/A | 3112 |
| Steam Sales | N/A | 490 |
| Steam Reviews | N/A | 14 (100% Positive) |
| Total Sales (itch.io + Steam) | 0 | 530 |
Breaking it down like this certainly brings perspective. O_O Oh dang.
Well, here's to another year of awesome games, with DLC and a sequel for Pitstop in Purgatory both in the works, as well as several smaller project ideas for the various jams coming up!
Love,
Tymedust