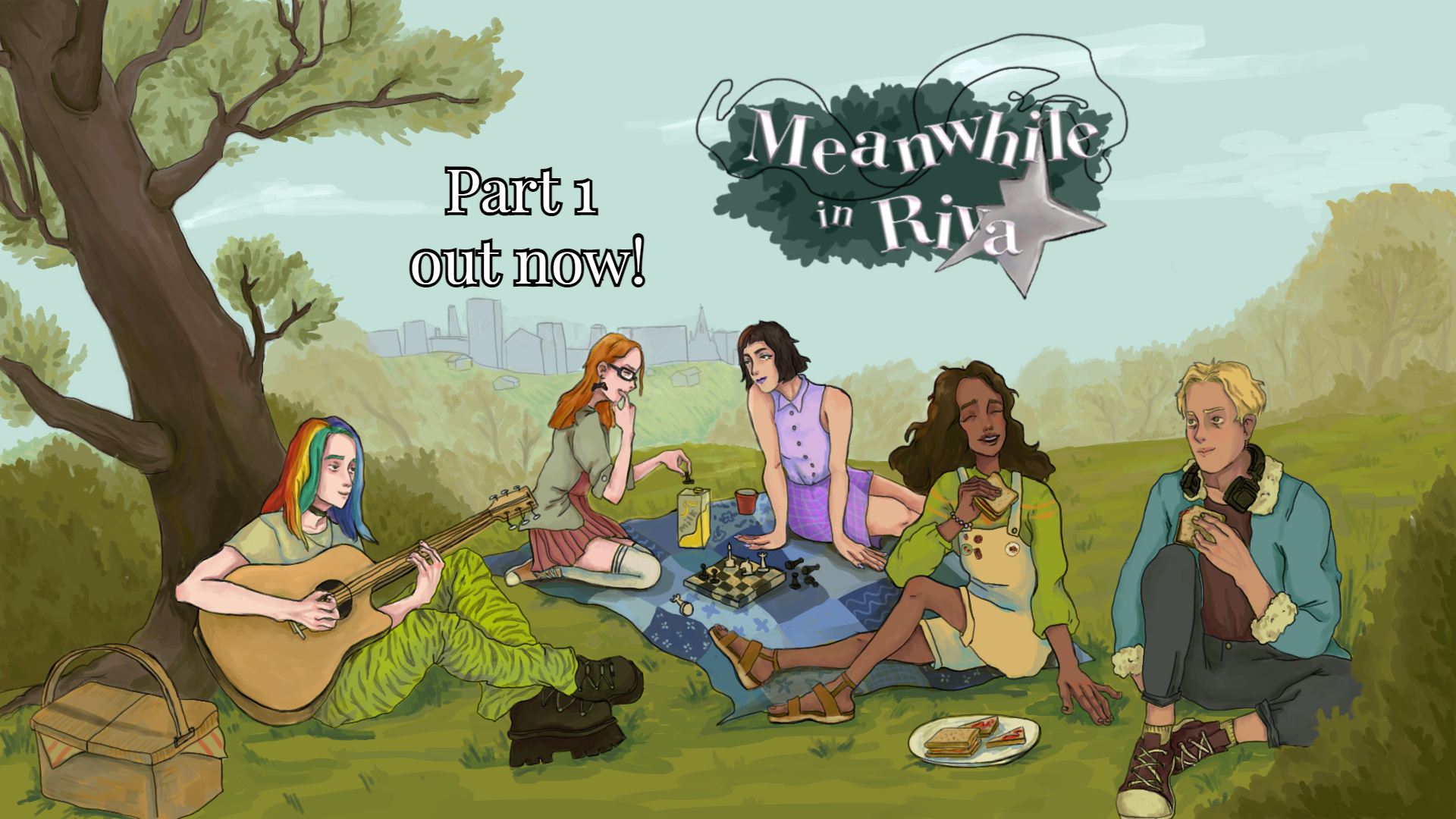 Meanwhile in Riva
Hi everyone!
I just want to quickly say "happy new year" (if you celebrate it today) to everyone who might be reading this! :)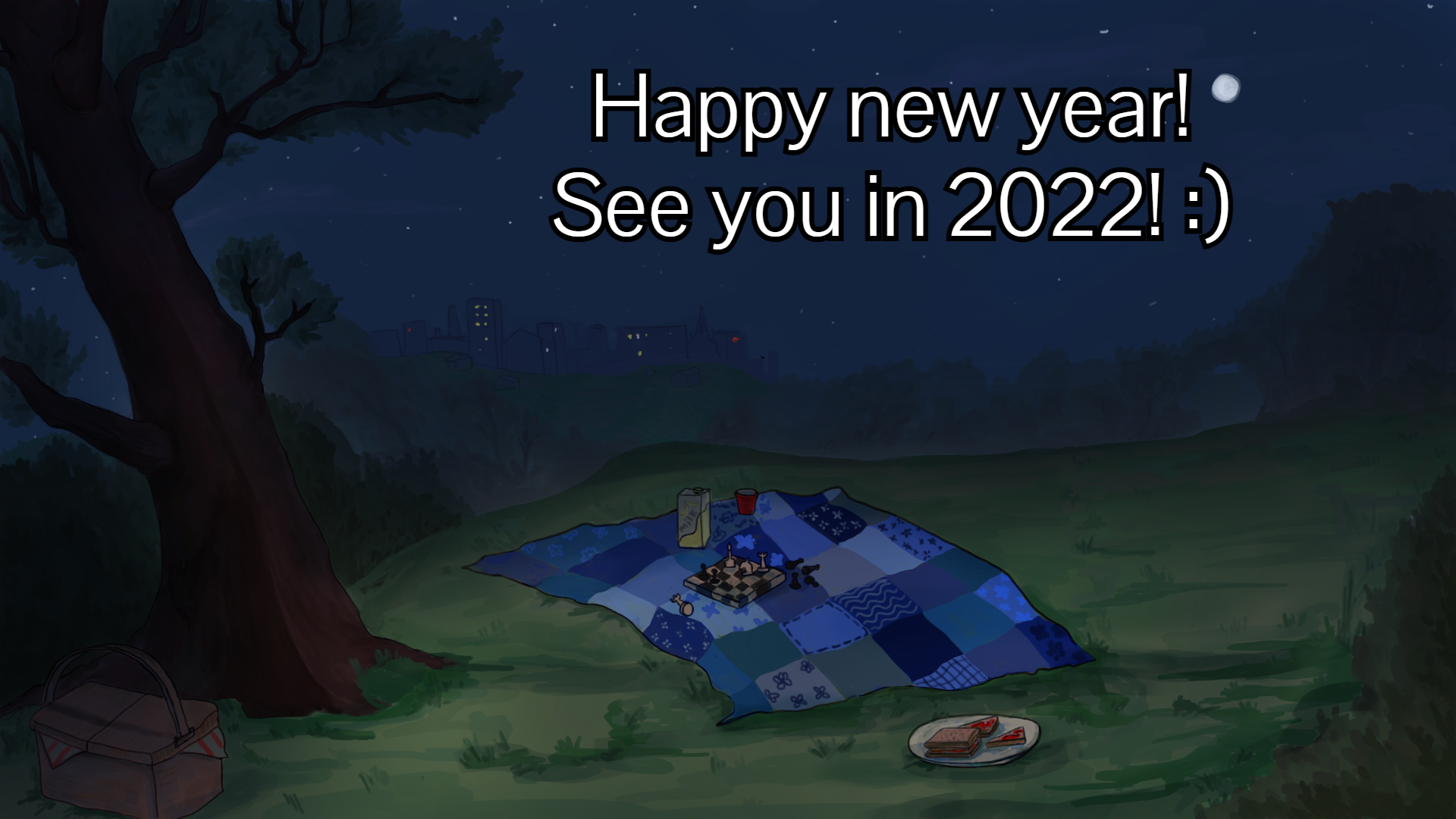 Some special game-related thanks that I want to give out before the year ends:
- Alisa, for being my awesome artist. <3
- All 518 of you who viewed my game.
- All 63 of you who downloaded my game.
- All 5 of you who rated my game, giving it a perfect score.
- All 17 of you who added my game to your collections.
- All 4 of you who dropped super lovely comments/reviews.
- All 28 of you who followed me.
A lesson I've learned after many years in the music business is that actively hunting numbers never makes you happy. I used to dream of 10 streams, then 100, then 1000, and even when I eventually hit half a million streams for my music I wasn't ever as fulfilled as I was when I started out, connecting with people, and seeing that they enjoy my work as much as I do creating it.
With games, it's different, because playing someone's game is a much bigger commitment than simply listening to a short song. This is one of the reasons why I'm so extremely thankful now, even though I'm aware the numbers above are very small according to many.
In other words, just having one person letting me know how much they've enjoyed their stay in "Meanwhile in Riva"... that's pretty much made my whole year. I've been wanting to make games since I was a kid and now I see people actually liking it, and I can't thank you enough for that!
Happy new year, and see you all in 2022! <3 :)