Rise and shine, Dwellers!
This is the itch.io home of Tymedust Games. We're a small indie dev company formed in 2021 that creates unique Visual Novels/Point & Click Adventure games. Our projects are mainly set in The Purgatoryverse, a shared universe of releases that all take place in a compelling depiction of the afterlife, where mystery, romance and the human condition are the primary narrative threads.
The first game in The Purgatoryverse, "Pitstop in Purgatory", was released in 2022 to critical success. Since then, we've built upon that project and added a series of free updates to it, as well as released several side-stories set in the same world. Almost everything we do has been released for free, and is entirely financed by us based on pure passion for what we do.
If this sounds interesting to you, feel free to check out our games, and consider visiting our Patreon if you'd like to help us grow even further.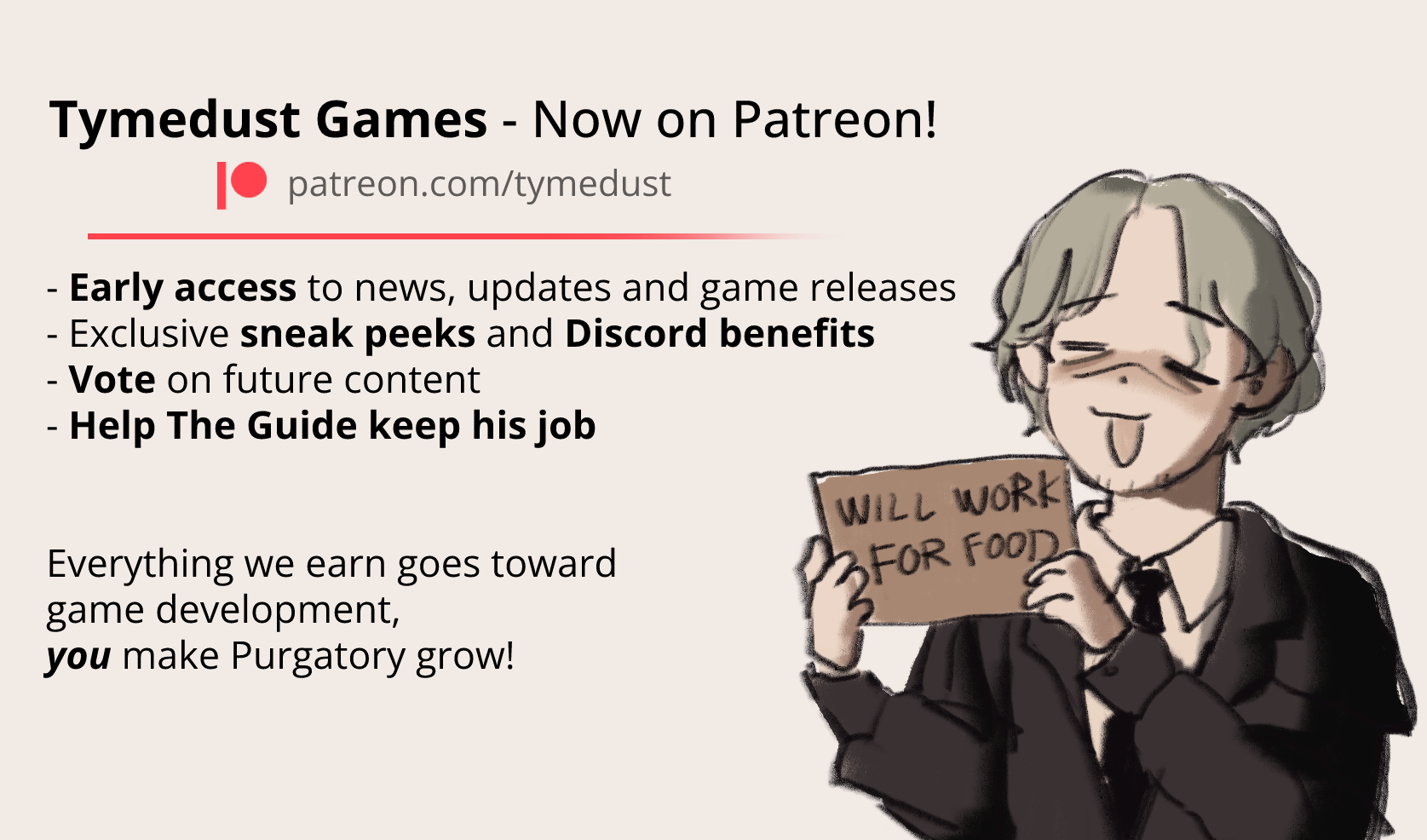 See you in Purgatory, Dweller...

Steam | Twitter | YouTube | Discord
Spotify | Instagram | Patreon | Wiki