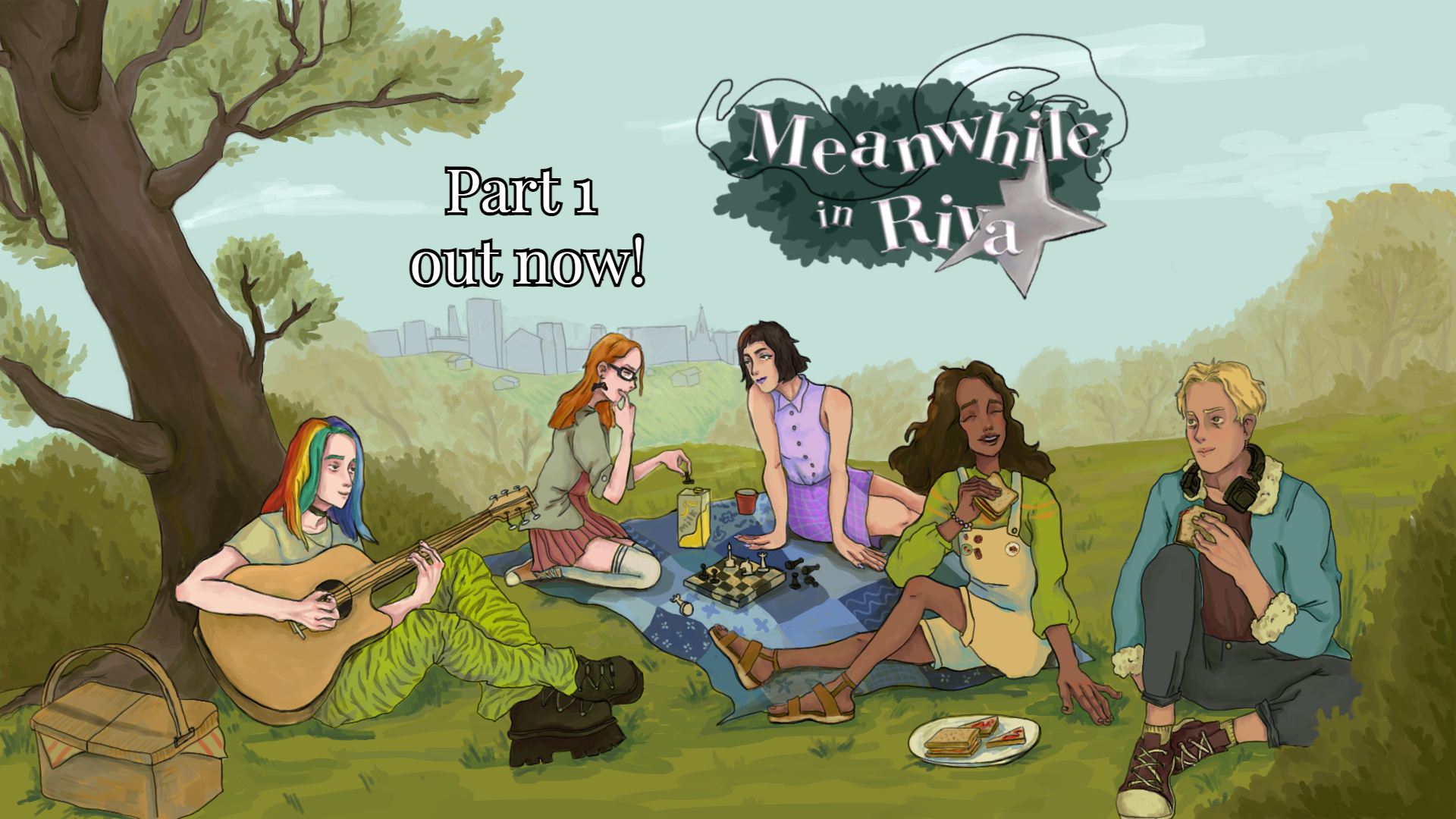 Meanwhile in Riva
The State and Future of Meanwhile in Riva
---
Hi everyone!
Just a quick update for y'all. As you may have noticed (if you follow me on here), I haven't been doing weekly logs lately, and probably won't go back to doing that either. The main reason is that while my logs are usually quite short, I still spend a fair bit of time writing them, and sometimes I feel like I "have to" just to keep them weekly. That's very counterproductive; and I've realized that the time I spend doing that, well, I'd rather spend it, you know, making games. :)
In addition, on the Riva front things have slowed down, and I've decided to temporarily halt aspects of the game's production (such as Alisa's artwork). I've been more into doing Jams lately, as I feel like I work best with a set deadline, and I also find it very motivating to know that a lot of people will play the game upon completion.
People always say, your first game won't ever be that good. And I don't think that's necessarily true, but I look back on Riva's development, realizing that I've made a crazy amount of mistakes, and doing rewrites and recoding in absurdum has taken its toll, I'll admit. Splitting it into parts has been helpful, but truth be told it might just have been an excuse to finally release what I have done so far (even though there's more content still in there, which remains unreleased).
I'm not saying that I'm pulling the plug; I love the quirky and weird setting, the mix of genres, the offbeat dialogues, and most of all the characters. If anything, the core five are so close to me, so internalized, and remain the game's biggest source of praise from those who have played it. For them, I might finish up the thing down the road. Regardless, I'll always be thankful for thinking all this up, as developing Riva has been such a huge learning experience; and has given me the makings of an early fanbase.
1000+ people have played my games now, and that's crazy awesome!
But for now, know that I'm doing some really cool Jam games, with my most awesome project yet coming up for Otome Jam, and we'll see how it goes in Riva City. If enough people want it, then, well... who knows?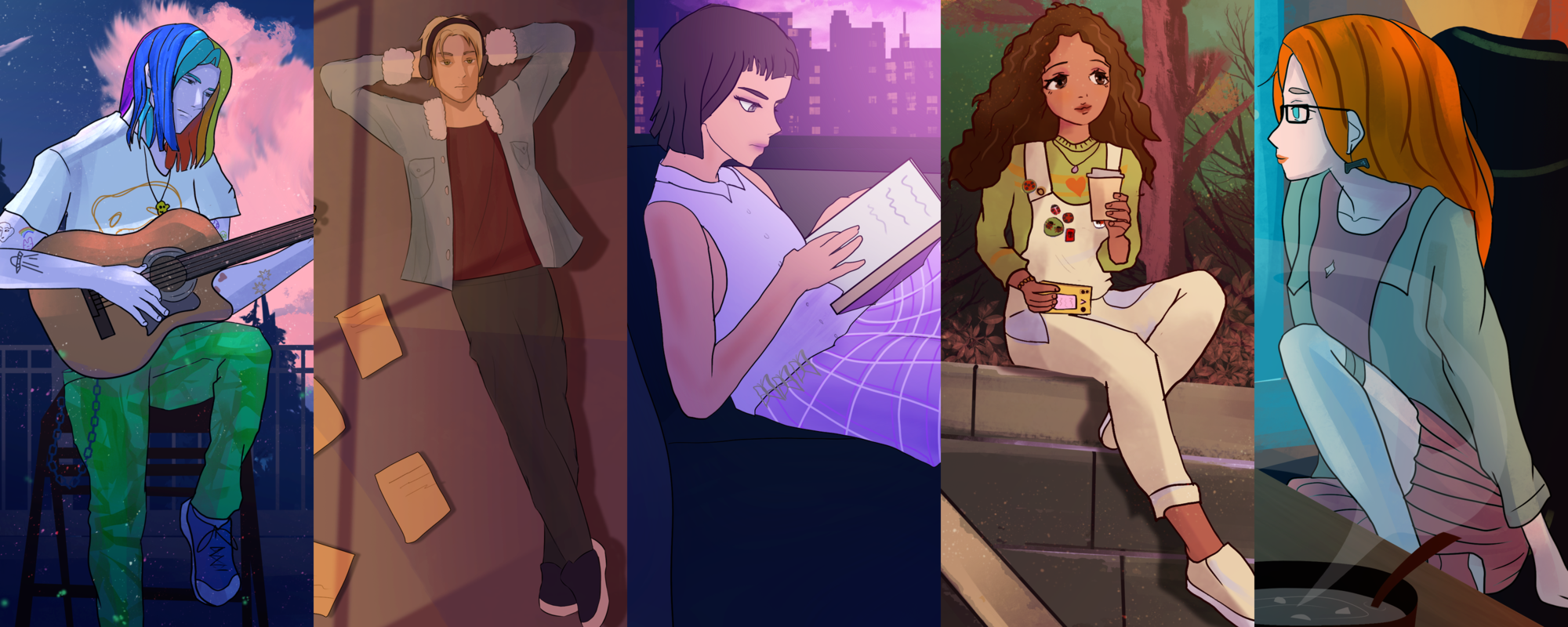 Love,
Tymedust