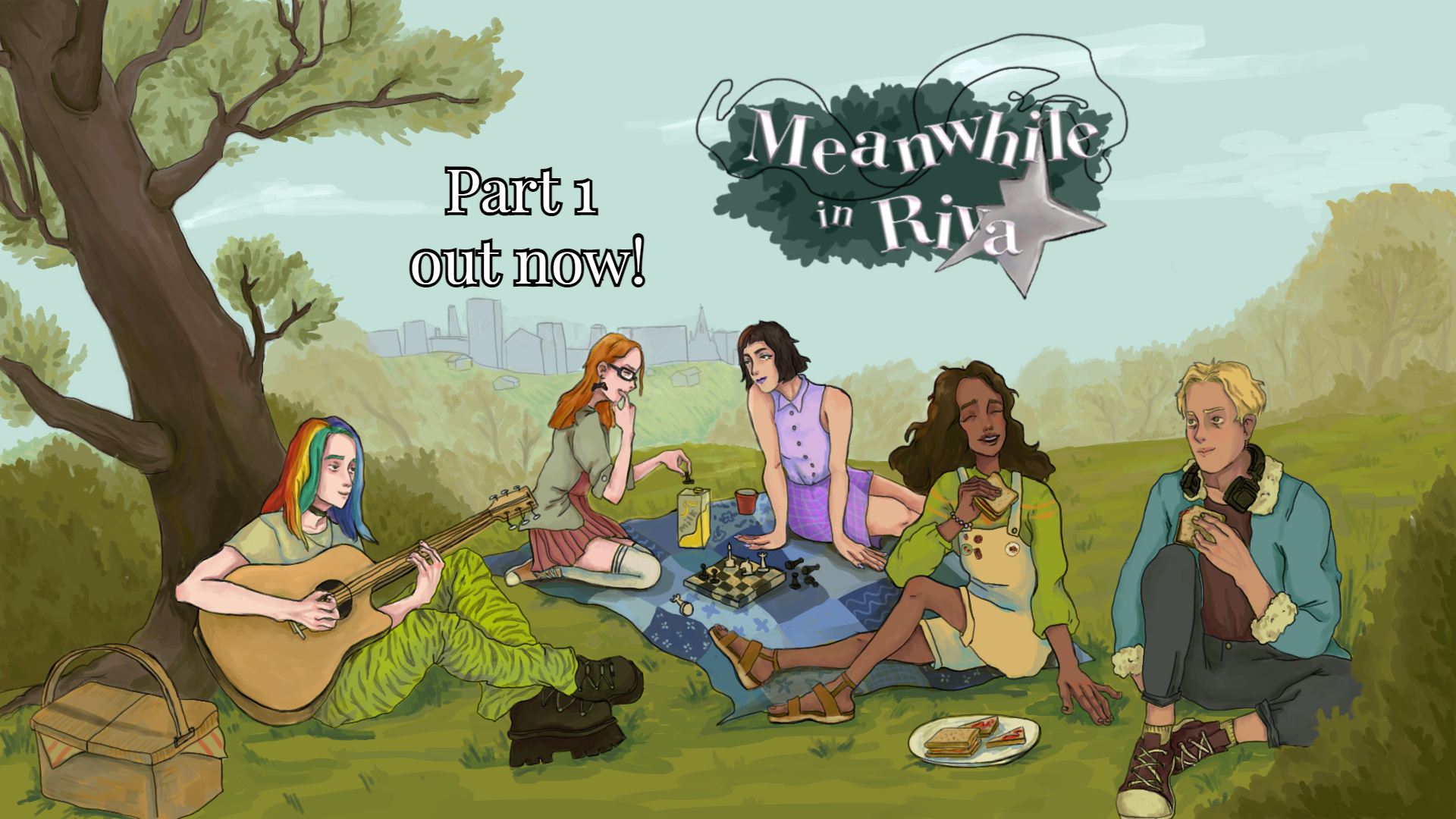 Meanwhile in Riva
Meanwhile in Riva (Part 1) Releases This Friday! - Weekly Devlog #27
---
Hi everyone!
Yes, I'm still calling it a weekly devlog even though I, um... may have missed two weeks. :)
But miss is a misleading word! I've been busy. A Day in the Life was released and that came with a lot of unexpected post-work, including a content update based on an April Fools' joke, as well as getting a super cool soundtrack together which releases 29/4. In addition, there are rumors implying that I may just have something up my sleeve for another cool Jam...
"But Tymedust!" I hear one of the awesome 350+ (!) A Day in the Life players say, "What about your main game, man? What about Meanwhile in Riva, MAN?! We've played the prequel, when are you dropping the headlining event?" (Spoiler: Nobody's actually said that, at least not to my face...!).
Anyway, here's your answer: it comes out on Friday! ...Well, sort of.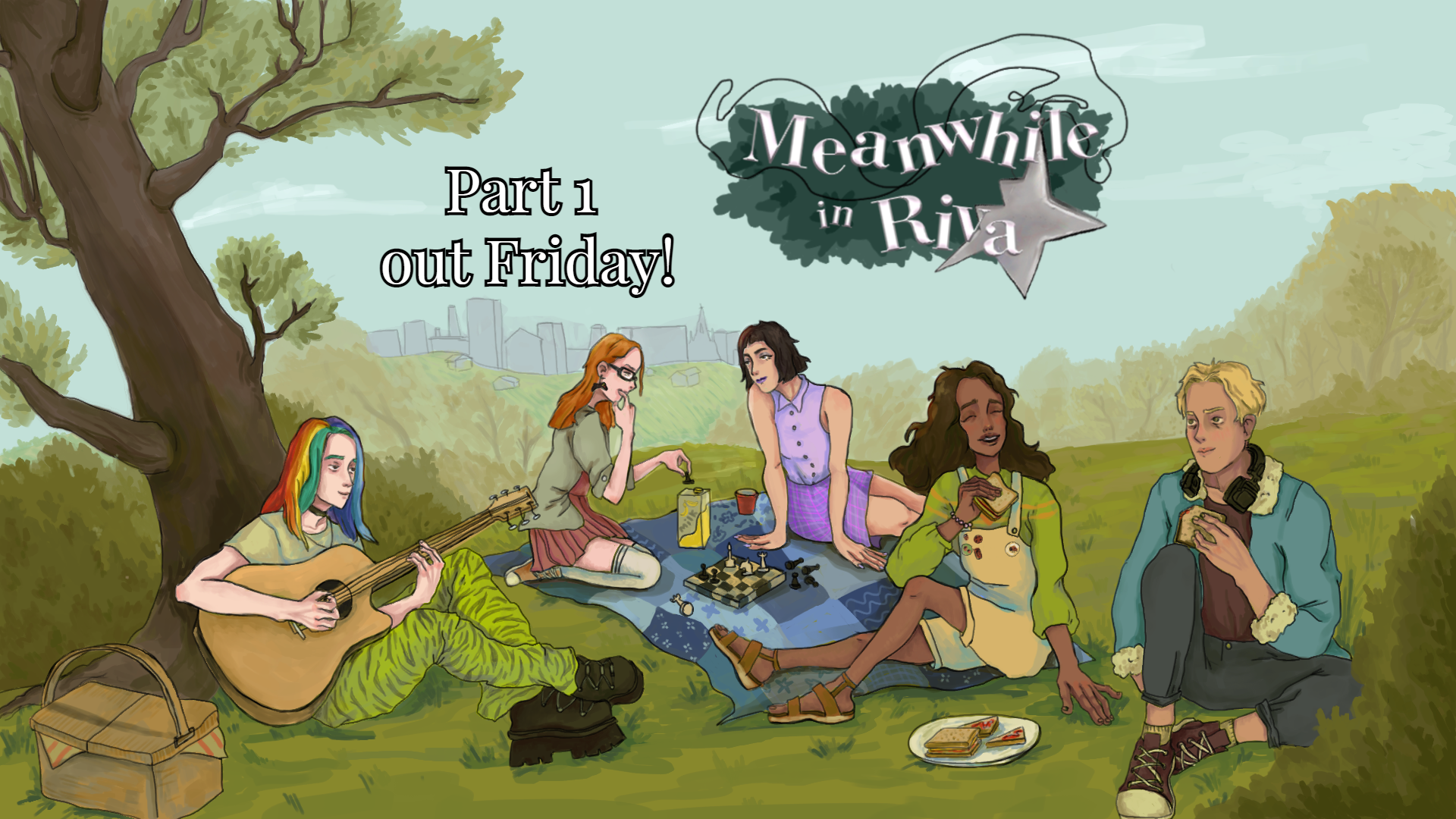 Let me explain...
You see, I've been having a crisis of sorts. The game is getting too damn big. Words, character traits, the general scope, a million moving parts, decisions leading to more decisions, tiny context-specific choices ad nauseam... I've been feeling the proverbial flame, the one which threatens to burn you out. If you know what I mean, and I bet you do.
So I took to Discord and talked to a bunch of my gamedev buddies, and received some truly heartwarming encouragement. And perhaps even better for me at the time, some breathtakingly awesome advice. I've been approaching it like, "Do a demo, and then do the full game!", and that mindset has been driving me crazy. It's such a big leap from a small demo to a full game! So, inspired by many other (especially indie) developers, I've decided to release the full game in parts!
So...
Part 1 releases this Friday, and will contain all of the gazillion improvements that's been done to the game since it's October demo. In addition, it also continues the story and allows you to complete each character's first event. You'll be prompted to save your game toward the end of the game, and then you'll be able to import your save file when the next part drops. As it looks right now, the game will consist of 3 parts total.
Changing my mindset like this has been a huge relief! It feels so great to release something that's actually part of something completed, and not just a teaser of sorts. :)
Also, if you want to playtest the game before Friday, contact me and I'll hook you up! <3 Feedback is always welcome.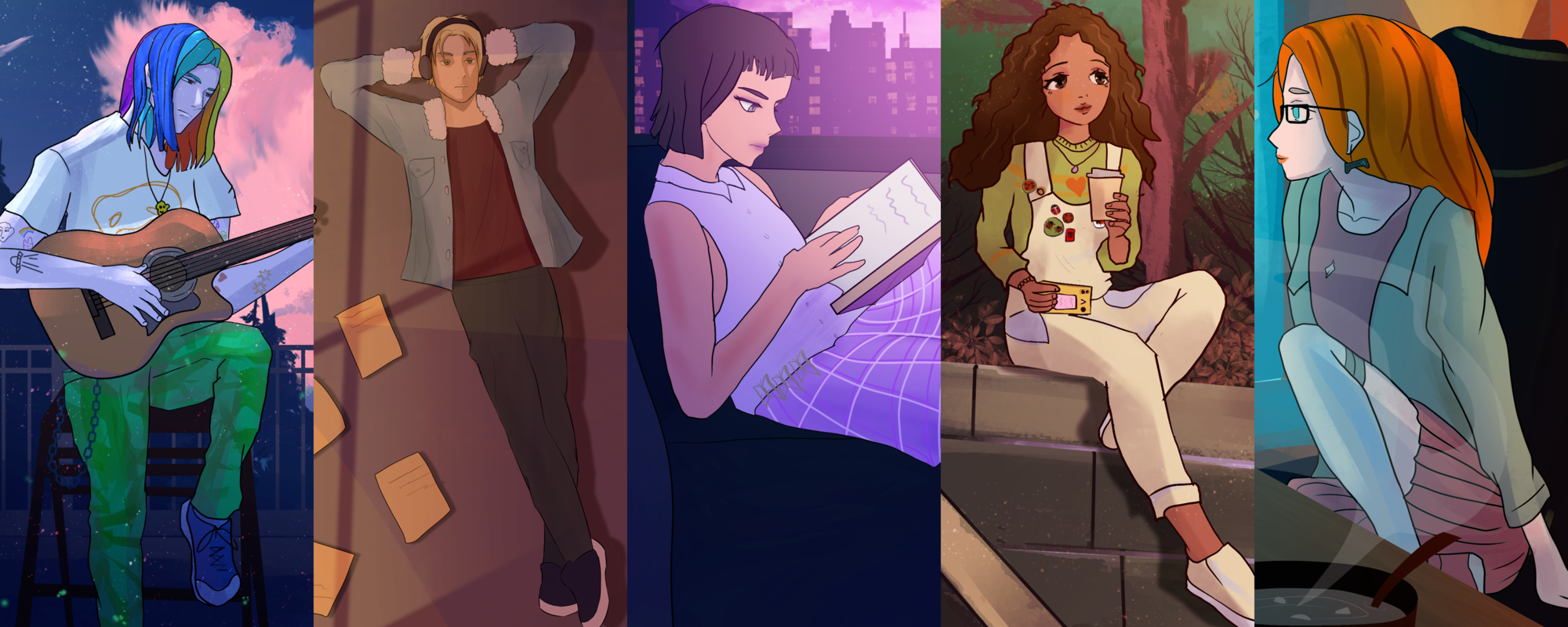 Much love, and welcome back to Riva City this Friday!
/Tymedust